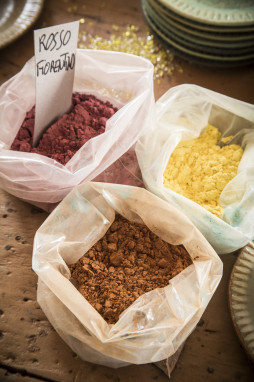 VBC purchases and selects the best products on the national and international market.
All colors, glazes and crystalline are water-based, do not contain lead and cadmium,
fundamental characteristic both for the health of the user and because the ceramics produced in this way become suitable for food use, respecting even the most restrictive international standards.

Most colors and enamels are modified and customized within the company, through numerous attempts and experiments, becoming real secret recipes, to give a more and more marked uniqueness to the products.